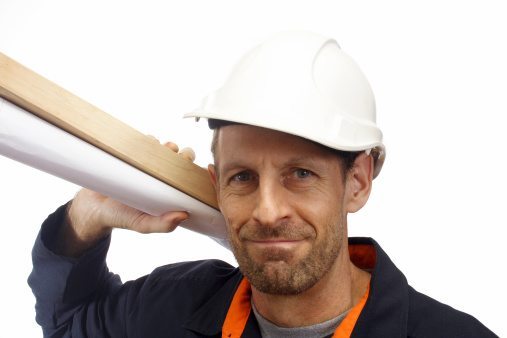 Spain's construction sector has begun building new housing and commercial properties at a rate of pace not seen since 2007 as the economy and real estate market continues its encouraging recovery.
During the height of the economic boom the construction industry accounted for more than 10 per cent of Spain's GDP, and although that figure has fallen to around just five per cent today, industry analysts have remarked that activity in the sector is picking up…
According to Reuters, investment in house-building has registered its first quarterly increase between the second and third quarters of this year – the first time this has happened since before the crisis.
The past few years have been barren for the Spanish construction industry. Estimates vary on the exact number of unsold new homes on the property market, but anywhere between 300,000 and 800,000 properties stand empty across Spain since the downturn hit in 2008.
Weak domestic demand meant many new properties have been hard to shift, with rising foreign demand largely focused on the popular areas such as the Costa del Sol where resale properties tend to be more in demand. However, Spanish buyers are returning to the property market, lured by lower prices and greater economic and employment prospects.
The lending environment has become stricter, however, as more and more banks have begun to cautiously release funds for development projects and mortgages. Collectively, Spain's banks own more than €161 billion in homebuilder debt, and thousands of unsold or distressed properties.
The new criteria insists that developers must be able to show that half of the properties they intend to build have been sold off-plan before agreeing to finance the projects. Developers must also buy the land with their own funds and inject around 50 per cent of their own capital into building costs. Essentially, new building projects must no longer put the wider economy at risk, say lenders.
This is good news for the wider Spanish property industry. Tighter regulation on new builds means more stable market conditions for existing resale properties, easing pricing pressure and creating just the right conditions for demand and supply.
Additionally, banks are loosening their belts when it comes to mortgage lending, which is helping to grease the wheels of the resale property market in Spain. Figures from Reuters show that new mortgage approvals are currently around less than a tenth of the 127,233 signed in early 2006, but the numbers are rising,
"It is about a return to normal activity, it's not a boom," said Joan Bertran, head of real estate investment at Banco Sabadell. "The market was almost paralysed for seven years and now there is a backlog of demand."