MANILVA
Offering a prime location on the Costa del Sol, with facilities and beaches equalling or bettering those further east on the Costa , the areas around Duquesa & Manilva offer a much more charming and relaxing way of life.
With excellent transport links across the Costa; just 30 minutes away from Marbella and Puerto Banús, an hour away from Málaga airport and close to Gibraltar airport, which is offering more and more British and International flights, Manilva and its surroundings provide a distinct and unique pace of life, whilst putting you close to everything.
More recently the areas importance has grown due the construction in the 1970s of the golf courses and the marina – Puerto de la Duquesa. However Manilva has managed to maintain its Spanish feel and charm; from the white washed houses of Manilva with its surrounding vineyards and quaint fishing town of Castillo de Duquesa to its wide empty beaches and excellent sea food restaurants, the area has seamlessly blended the traditional feel with the modern. From the golf courses of Manilva to the sleek yachts of the buzzing Puerto de Duquesa and the nearby shopping centre in Sabinillas.
Manilva has the distinction of the being the Costa del Sols most westerly municipality and contains a wide variety of towns and villages. It's position close to the entrance of the Mediterranean, has given it a long history of human settlement, dating as far back as the Stone Age. However it is the Roman influence that is most evident today. As with many ports along the coast is was used as a place to process the highly sought after "Garum" or fish paste, hugely popular in Rome, remains of this history can be seen in Castillo de La Duquesa, which is also home to a must see castle.
Manilva town itself is a quiet and unpretentious town, although as with most Andalusian villages it has its fair share of festivals and ferias, including the lively "Vendimia" or Grape harvesting held in the first weekend in September.
PUERTO DE LA DUQUESA
The Puerto de Duquesa provides a cosmopolitan and international selection of bars, nightclubs and restaurants and the beaches stretching west and east on either side contain some outstanding chiringuitos (beach bars) providing the freshest possible fish and great food all day.
The port itself offers a wide variety of international restaurants including, Thai, Chinese, Italian, English and of course Spanish cuisine. There is also a wide range of shops and amenities such as pharmacies, banks, butchers and many clothes shops, boutiques as well as a crafts market at weekends in the summer season.
Easily one of the best marinas on the coast and in keeping with its surrounding area, it offers a different pace of life from the livelier and flashier marinas on the coast.
SABINILLAS
San Luis de Sabinillas, or Sabinillas for short, is an old fishing village that is now a long strip next to the beach. With a long promenade flanking the wide and clean beach, offering numerous bars, cafes and restaurants, the town is popular both with tourists and expats who work in nearby Gibraltar.
Sabinillas is famous for its Sunday market or "Rastro" that has rapidly become one of the largest and most popular flea markets on the Costa del Sol.
NEARBY ATTRACTIONS
Attractions in the area include some of the Costa del Sol's favourites and provide for everybody from families & couples to golfers.
Golf
A hugely popular area amongst golfers, with over 30 courses available within 40 minutes including two world class championship courses, Valderrama and Finca Cortesin as well as the popular La Duquesa Golf Club in Manilva
Family Attractions
•Algeciras Water Park – Consistently considered better than other parks on the coast. Due its location in Algeciras its less expensive a day out, it a less busy and has better facilities and rides!
•Sotogrande offers numerous excursions by boat, from dolphin and whale watching to deep sea fishing trips.
•Hedionda Roman baths – Dated as far back as the 1st century BC and said to have cured the famous Roman Cesar of a skin condition! The baths are located behind Manilva and can be accessed by parking just off the road and strolling alongside the river. Somewhat neglected and very busy at the weekends, the baths nonetheless offer an invigorating and smelly experience, covering yourself in mud from the cliff first and then plunging in the dark and ancient pool!
•Castellar Zoo – More of an animal sanctuary than a zoo, this wonderful little zoo offers a fantastic day out for all the family. It cares for and homes animals seized by Spanish police and customs authorities and as such as a wide and varied range of animals. It really is an up close and personal zoo with the ability to feed the animals up close and if you're lucky enough hold some of them!
•Tarifa – Under an hour away, is the ultimate weekend getaway for Costa del Sol residents. Its endless, wide sandy beaches stretching alongside the turquoise Atlantic Ocean, offers a paradise of tranquility. Whether you want to camp, stay in ultra-chic boutique hotels or try your hand at kite and wind surfing, Tarifa is deservedly one of the most popular destinations in the area.
PROPERTY IN THE AREA

Property in Manilva ranges from luxury apartments by the port that offer stunning views and are at the higher end of the price scale for the area. Alongside the port there are some truly great opportunities, with beach front locations, excellent views and close to the Port, such as this 4 bedroom Penthouse, available for short term summer rentals.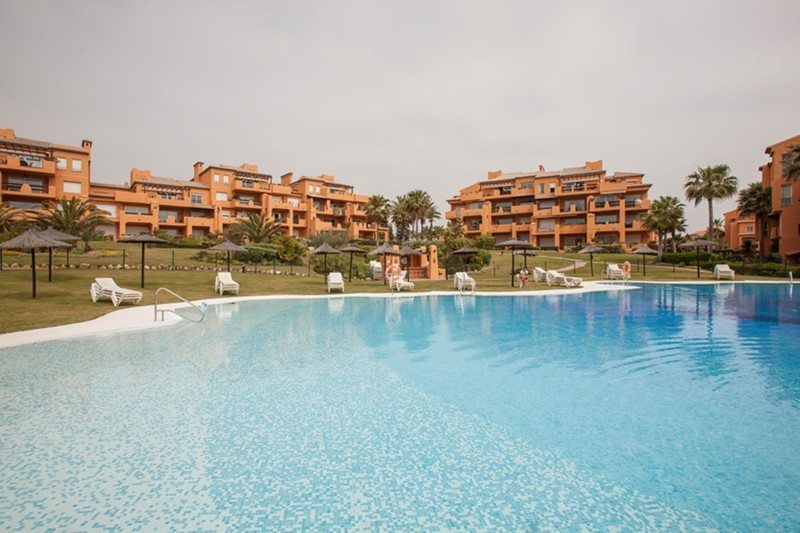 There are also luxury apartments located close to the golf courses and with excellent views and all within easy distance of the coast and the such as these bank repossessions in an outstanding location.
From stunning views, quiet and beautiful beaches, great food and entertainment, world class golf courses, family attractions galore and outstanding transport links, Manilva really does have something to offer everyone.
To find out more about our Duquesa and Manilva property for sale, for long term rent and for holiday rentals, contact us today!